»

The saddle

An emotional choice
What we always wanted...

A technical choice
While in the air it improves the balance
between horse and rider.
The rider becomes firmer on the horse thus safer.
Both horse and rider become more sensitive.
The horse's muscles and bones benefit.

A practical quality choice
It is cheap, light and space saving.
It is made in Italy and it is worth exporting!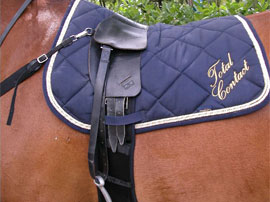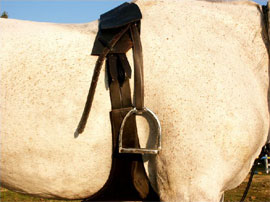 This "saddle", with which you can ride without a saddle, was created to improve the contact between horse and rider.
The horse benefits from it and so does the rider.
We can have direct contact with the horse without anything in between, both in non-competitive and competitive riding.
We will find out how 2 animals (a two-footed and a four-legged) can interact perfectly with pleasure.